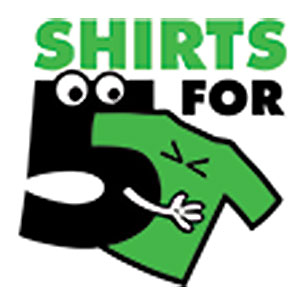 It's December 11th and the 3st Business Day of Christmas in our Christmas Give-Away!
Today's Selectee was Bryan Hewitt of ShirtsFor5 located in Chesterfield, NJ.  Bryan will be receiving a complete Image Armor Ink and Pretreatment change over kit containing a Liter of each our E-Series DTG inks (white and CMYK) as well as Cleaning Solution and a gallon of ULTRA Pretreatment. This will ship out to him after the holidays so he can make good use of the slow time after Christmas.
It is definitely still not too late to have a chance to be selected to receive a conversion kit for free. We are enjoying playing Santa and bringing holiday cheer to the DTG industry. Visit our SIGN UP page to get your name thrown into the hat to be on Santa's NICE list this year. You have until December 23rd to sign up. There's no obligation to submit your picture. You can even request to be anonymous if you win (we know some people are shy) – but we want to help spread some holiday cheer. So spread the word….. there are still 9 Business Days of Christmas left!