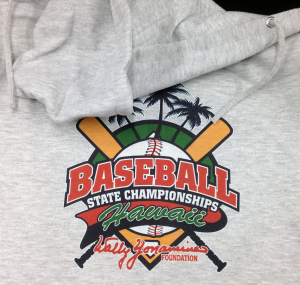 The market for DTG printing in the past had been relatively limited to 100% cotton garments. Unfortunately there was not a lot of selection of hooded sweatshirts in anything but a 50/50 blend. Our in-house testing has shown that with our soon to be released Image Armor Light shirt formula, many of the hooded 50/50 blend garments are now a reality in being able to be printed.
In the picture to the left we show an ash grey hooded sweatshirt (Jerzees brand) printed with the Image Armor Light shirt formula. There is a white under base printed and then the CMYK printed on top. The quality and detail are very high quality and this new formulation opens new doors for your direct to garment printing  business.
Below is a closeup of the same design.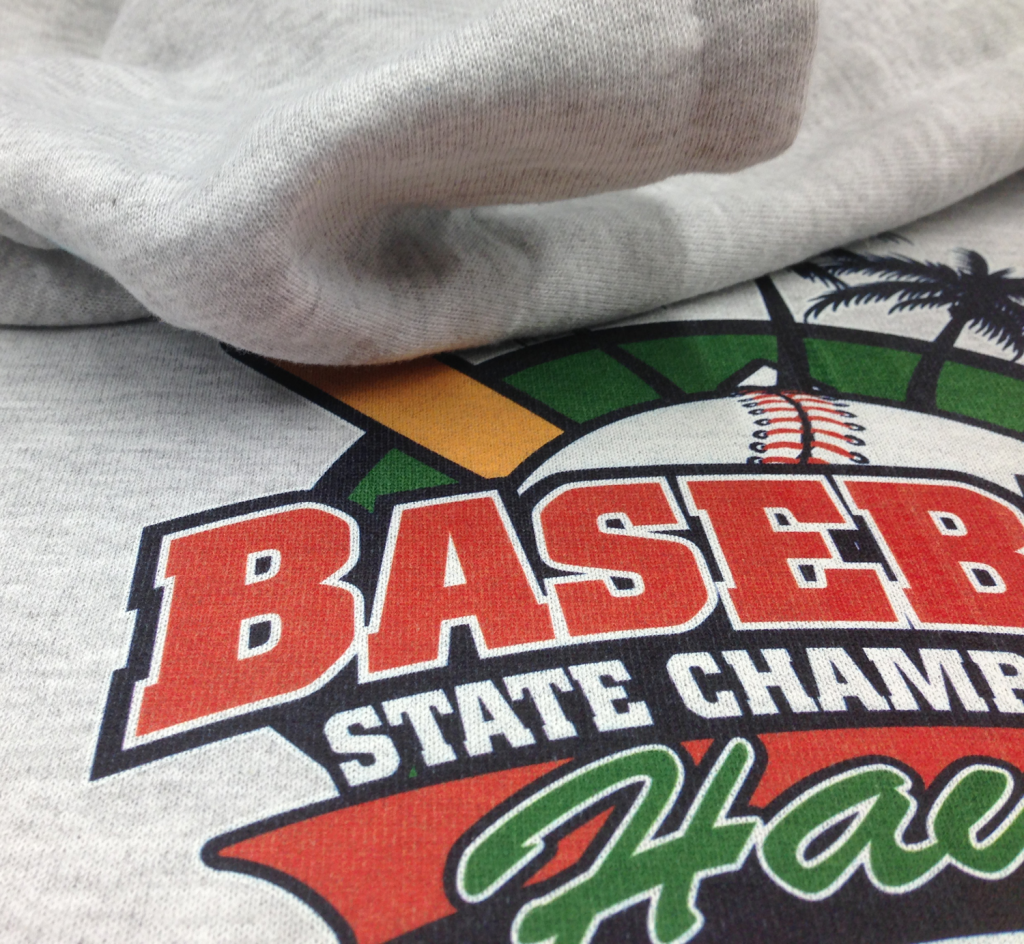 Image Armor Light Shirt formula will be released December 1st, 2013 and works well with 100% cotton and 50/50 blends on shirt colors that range from white to your light or mid colored shirts. It works with CMYK only prints or white+CMYK prints.