New RTP Apparel Ready To Print Shirts Work Great on Brother GT-381
RTP Apparel is the DTG industry's most innovative new product in years. No pretreating is required to be successful in the direct to garment printing industry. No mess or guessing how much pretreatment to apply to the T-Shirt. No more unwanted pretreatment boxes due to poor dye reactions or poor whites due to under treated shirts. Simply Pick, Print, and Cure.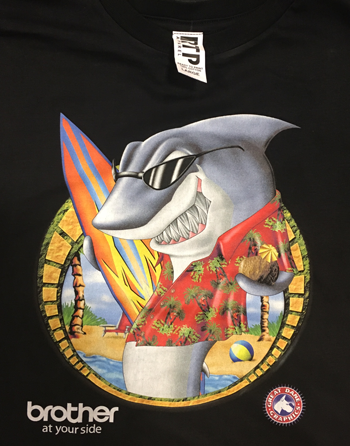 This video above was filmed at the 2016 Ft Worth ISS. The RTP shirt printed incredibly well with great white lay down. In addition the coverage and colors were intense.  All this was achieved with no pretreating. This design was printed on a Brother GT-381 with their standard show .arp file.
The RTP Apparel shirts are designed to simply by pulled from the box, heat pressed for 10-15 seconds to get any moisture out of the garment, and then go directly to the DTG printer and printed. The shirts will be launching in November with samples available for purchase. Early signups will be able to start purchasing in November and our official launch will be at the 2017 ISS Long Beach show in January.
If you have interest in RTP Apparel it is highly suggested you visit www.rtpapparel.com to sign up and get on our list to be able to purchase these market disruptive DTG shirts. For more information visit www.rtpapparel.com.