[siteorigin_widget class="SiteOrigin_Widget_Image_Widget"][/siteorigin_widget]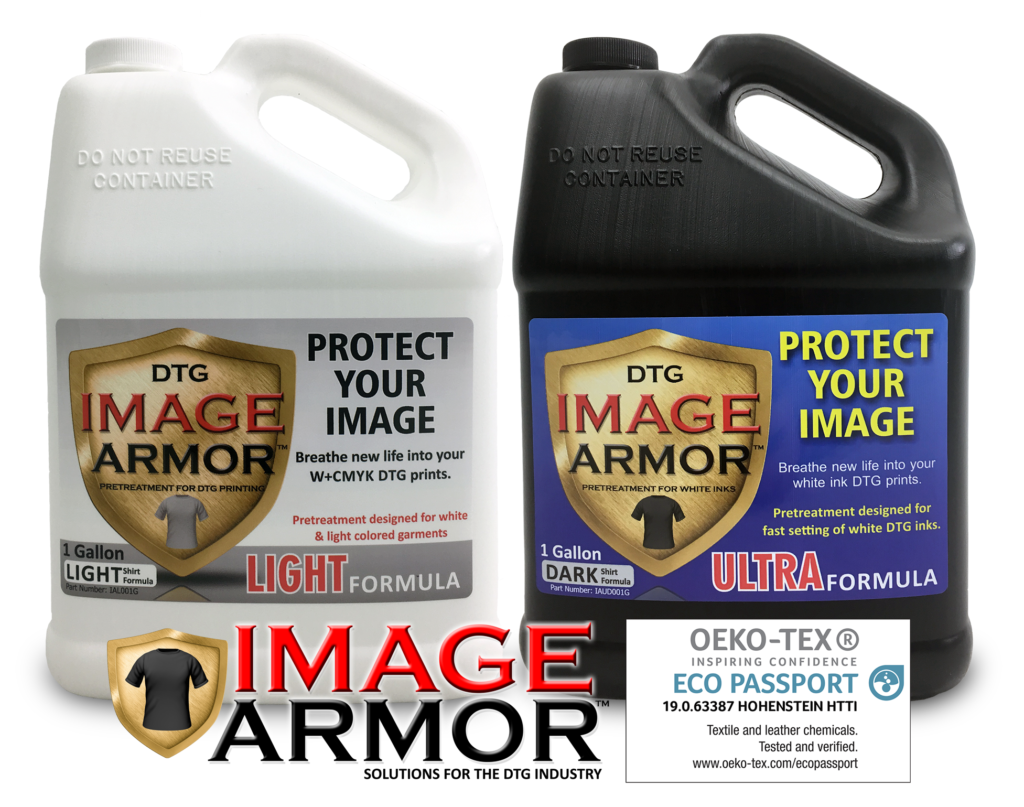 Image Armor is proud to announce that both the Image Armor LIGHT and ULTRA Shirt Formulas are now officially Oeko-Tex Eco Passport certified.
ECO PASSPORT by OEKO-TEX® is an independent testing and certification system for chemicals, colourants and auxiliaries used to manufacture textiles.
A three-stage verification process analyses whether the chemical products and each individual ingredient meet specific requirements with regard to sustainability, safety and compliance with statutory regulations.
Stage 1:
Restricted Substance List (RSL) and Manufacturing Restricted Substance List (MRSL) screening
Stage 2:
Analytical verification performed in an OEKO-TEX® member institute laboratory
Image Armor products are available worldwide and dealers can be found here.