Image Armor Hires New Creative Marketing Director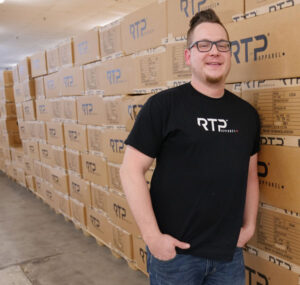 i-Group Technologies group is excited to announce the hiring of Dean Biscan Jr. to the position of Creative Marketing Director within the company. Dean has been in the apparel decorating industry since 2012, run his own custom apparel company NSD Designs, and previously was Senior Print Director for a nationally recognized jewelry chain of stores, as well as doing design work for numerous nationally recognized consumer brands.
Dean will be bringing his expertise as well as marketing knowledge to the i-Group Family of companies (which includes the Viper line of DTG pretreatment machines, Image Armor DTG Solutions and RTP Apparel's line of DTG Ready To Print garments) to help expand our brand and product awareness to the direct to garment world.