Image Armor is proud to announce that our pretreatment solutions for DTG printing are now available in the United Kingdom and Ireland through our newest distributor – J&B Sewing.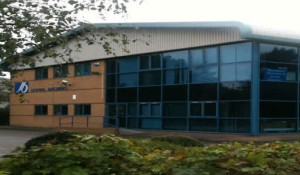 Established in 1961, J & B are a leading distributor of Direct to Garment Printers, marketing both the AnaJet and Brother brand models throughout the UK and Ireland. With over eight years experience in the DTG sector J & B have a wealth of knowledge on all aspects of garment decoration. J & B were the first overseas distributor for
AnaJet and have been a Brother distributor (starting with sewing machines) since 1968. J&B carrie
s large stocks of ink and are delighted to be appointed as the distributor for the Image Armor Pretreatment Products throughout the United Kingdom.
For help and full information or to order your Image Armor pretreatments you can visit their website at www.jbsewing.com or contact them by calling +44 (0)1633 281555.