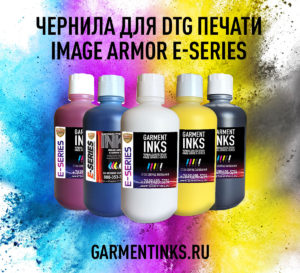 Image Armor Inks Take Over Russia
Image Armor is proud to announce that GarmentInks.ru located in Moscow, Russia is now carrying the entire line of Image Armor pretreatments as well as the E-Series inks for Epson repurposed printers.
Now DTG printers located throughout Russia can utilize Garmentinks.ru to purchase the direct to garment industry's best and fastest curing white DTG ink on the market. Any DTG printer with a DX5 or DX7 printhead can gain the benefits of increased wash durability and a 35 second white ink cure time with the Image Armor E-Series inks.
Garmentinks.ru is also carrying the full line of Image Armor pretreatments. The LIGHT Shirt Formula is designed mainly for CMYK printing on white and light colored 100% cotton, blends and 100% polyester fabrics which increases wash durability, reduces dot gain which increases vibrancy and detail. So printing CMYK on 100% polyester is no longer an issue and results in prints that look and wash like sublimation but all from your DTG printer!
The DARK Shirt Formula and ULTRA Shirt Formulas are designed for white ink printing on mid to dark colored shirts. Both formulations increase the wash durability and make DTG printing easier with a wider application window and giving increased print sharpness.
Garmentinks.ru can be found at their website or by calling +7 (499) 490-5274 or dropping them an email at [email protected].