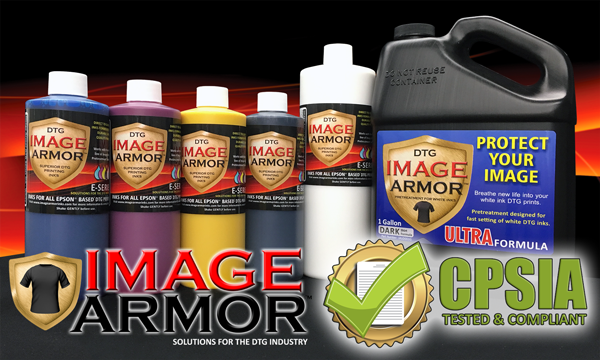 Image Armor is committed to bringing you the best and safest products. This is why we ask – Do you know what's in your inks and pretreatments?
If you are printing DTG products for children 12 years old or younger, you may or may not be aware of the Consumer Product Safety Act of 2008. The products need to be certified that they are safe for children, but what does this really mean?
Basically, CPSIA "Certification means the issuance of a written Children's Product Certificate in which the manufacturer, importer, or private labeler certifies that its children's product complies with all applicable children's product safety rules.". Our entire line of pretreatments and E-SERIES inks have been tested for lead and soluble heavy metals such as cadmium, arsenic, mercury, etc. and were found to be in compliance with the 2008 federal act.  This is a distinction that some other ink and pretreatment manufacturers can not claim.
So, if you are printing shirts for children under the age of 12, the entire Image Armor line of products is compliant and will help keep your products safe for children when used as directed.
The CPSIA compliance was something that Image Armor wanted to do for o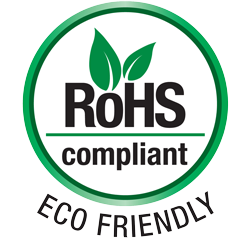 ur customers as a proactive stance. We believe it was in our customer's best interest to be able to show that the components we use to manufacture our products can be used to help create a finished product that are safe for kids when used in conjunction with CPSIA tested garments.
The entire Image Armor line of products was also tested and is RoHS compliant. RoHS certification ensures that the Image Armor products do not exceed the limits allowed for the substances banned under RoHS, which include lead (Pb), mercury (Hg), cadmium (Cd), hexavalent chromium (CrVI), polybrominated biphenyls (PBB), polybrominated diphenyl ethers (PBDE), and four different phthalates (DEHP, BBP, BBP, DIBP).
So, the real question is… What's in your pretreatment and inks?