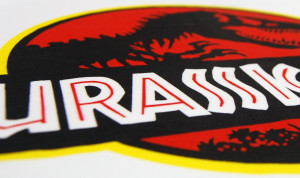 100% White Polyester Printing on Brother DTG
If you want to get sublimation like prints from your Brother direct to garment printer, it is now possible with Image Armor.We used a Sport-Tek 100% polyester shirt and pretreated with Image Armor (18 grams in this example) and the results were absolutely incredible – rivaling that of sublimation at a fraction of the cost of sublimation.

We did absolutely nothing different in the printing process with this print. As you can see in the image below that the left side was NOT pretreated while the right side was pretreated with Image Armor Dark Shirt Formula. The pretreatment was then heat set with two presses at 330F for 20 seconds each at a light pressure. The light pressure keeps the traditional lines from the paper and heat press from permanently being set into the fabric of the shirt (this is a well known issue with sublimation leaving transfer paper marks and heat press marks in the fabric). The shirt was printed on a GT-541 garment printer with a vivid setting of 3 and then heat set for 35 seconds at 356F. You can see the image below there is a VERY significant different between the left side and the right side. The treated (right) side has a very significant color intensity vibrancy as compared to the straight print on the left side with no pretreatment.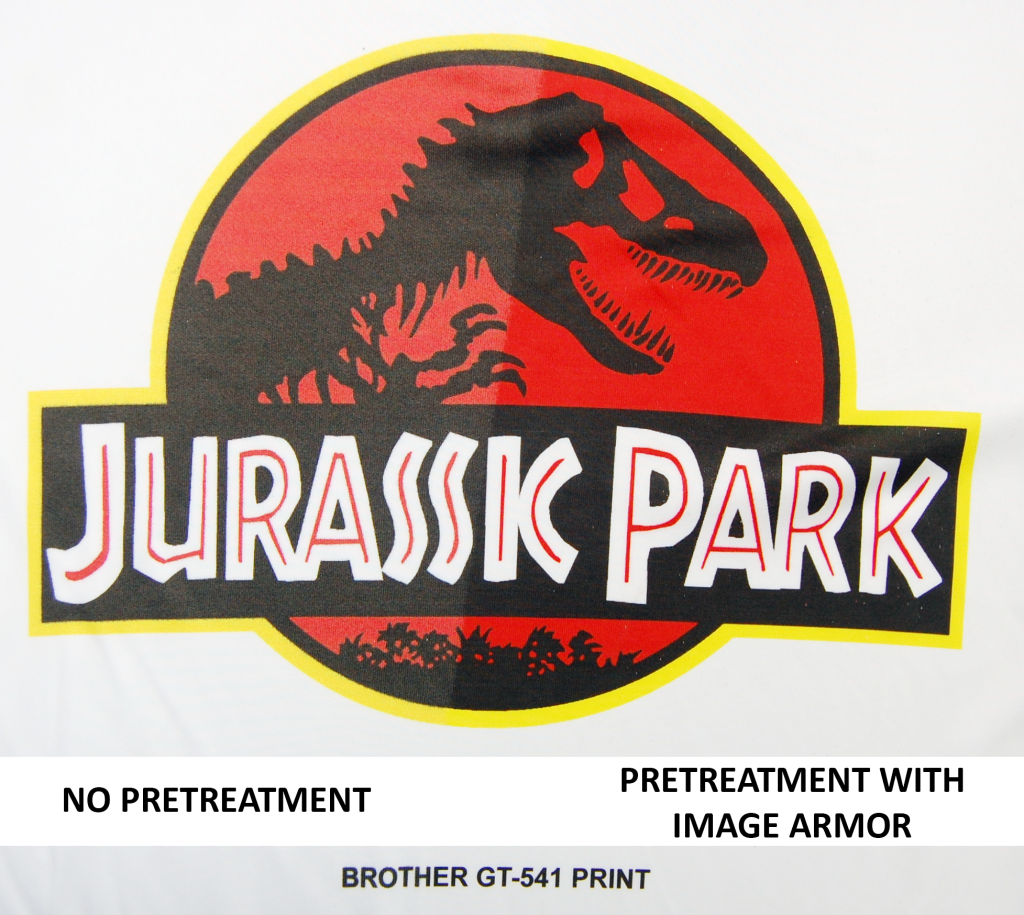 What this means to you is that if you own a Brother series direct to garment printer you will find that you can seriously expand your sales into the performance fabric market. Obviously you will still need to do some testing as various polyester types may behave differently and perform differently, however the results are well worth the effort.
You can find a dealer for Image Armor near you by checking out our PURCHASE page.
Update 10/31/13: 15 Washes and Drying
Below is a picture of the 100% polyester shirt form above that was printed with a Brother printer using JUST CMYK inks and our Dark Shirt Formula. As you can see, 15 washing and drying cycles and the image still looks almost like the original un-washed version. This definitely gives your sublimation a run as a viable alternative solution.